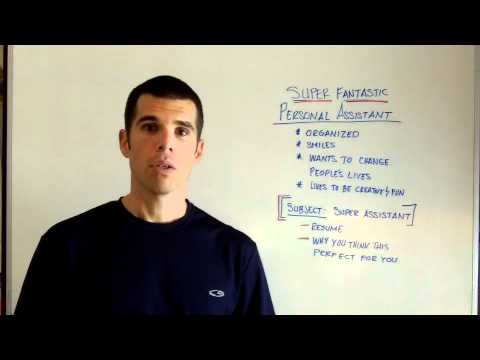 FUN FITNESS ENTREPRENEUR SEEKS A SUPER FANTASTIC PERSONAL ASSISTANT IN MIAMI
If you are organized, smart, creative, and looking to change peoples lives please read on…
I am looking for someone that is cool and is excited about helping people.
Someone that is smart and creative.
This is not a take orders, get me coffee (don't drink the stuff), or file paperwork job (though you may need to do some filing).
This is an opportunity to be part of our family where you get input and help see projects through. You get to speak and interact with our members and help me create new opportunities where we get to help children with our WIN 3 Movement.
That being said you must be organized. I am not a mess but need someone who is more organized than I am and looks for more efficient ways of providing quality, a problem solver.
If you are still interested in the Super Fantastic Personal Assistant Position in Miami, please follow the directions below to be considered…
DIRECTIONS TO APPLY:
1) Email me at acruz03@yahoo.com
2) Include:
- Subject line: Super Assistant
- Attach your resume
- Write or make a video as to why you think you would be perfect for this job
*NOTE: Make sure the subject line reads "Super Assistant" if not it may end up in my SPAM folder or it may be deleted as junk.
Cheers,
Armando Cruz